Purpose
The purpose of NHCA PTF is to provide a strong supportive base to the ministry of NHCA through building community and school spirit, raising fund to benefit the development of New Hope. PTF coordinates events for the NHCA community to achieve these goals.
"For just as each of us has one body with many members, and these members do not all have the same function, so in Christ we, though many, form one body, and each member belongs to all the others. We have different gifts, according to the grace given to each of us. If your gift is prophesying, then prophesy in accordance with your faith; if it is serving, then serve; if it is teaching, then teach; If it is to encourage, then give encouragement; if it is giving, then give generously; if it is to lead,[b] do it diligently; if it is to show mercy, do it cheerfully." Romans 12:4-8
Connect
Meetings begin virtually at 7:00pm every second Monday of the month.
Google meeting invite will be sent prior.
Join our Facebook Page to keep up to date on all our upcoming events!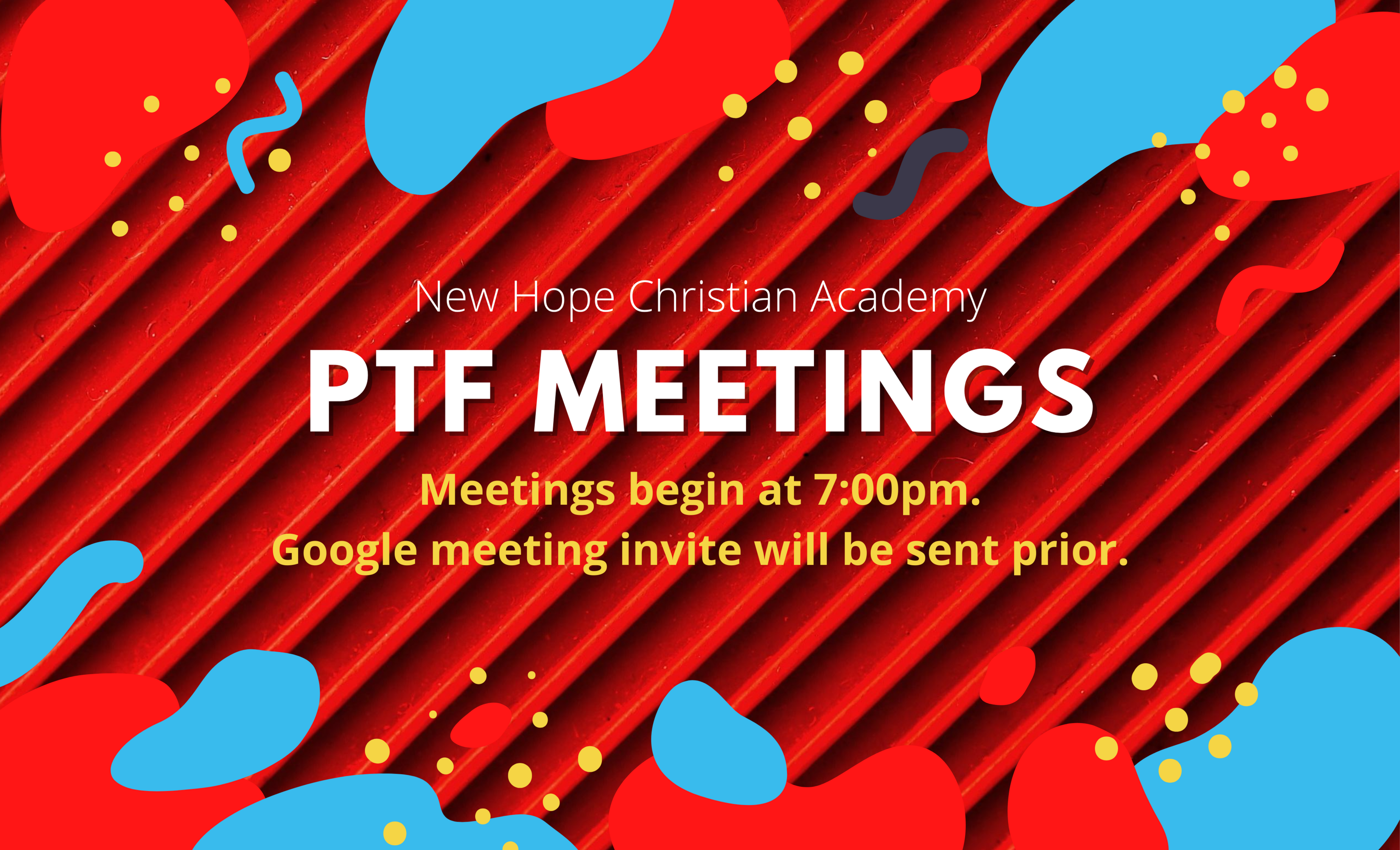 Meet your PTF Officers
Jason Parker, PTF President
My wife Mistee and I have been married for 16 years. We have three children Landen 14, Sammy 11, and Malachi 8. We have been a part of New Hope Christian Academy for 10 years. I am a Children's Pastor at Chillicothe First Church of God, and I also am a Preschool Teacher's Aide for the Pioneer School (Ross County Board of DD). I have been teaching Preschool for 24 years. I am very excited about this year and know that if we all work together we can do great things. May you and your family have a blessed year!
Leighann Cook, PTF Vice President & Treasurer
My husband Eric and I have been married 19 years and have two children, Tyler and Taylor. Tyler is in 10th grade and has been attending NHCA since 4th grade. Taylor is in 5th grade and has been at NHCA since she was 4 starting in the ELC. I am very excited to be involved with PTF this year. I very much look forward to working with the parents and the teachers to support NHCA and our children. My hope is God continues to bless each student, teacher, faculty member and parent this year.
Amy Culp, PTF Secretary
My husband and I have been married for 11 years and love being a part of the New Hope community. I have been teaching in some capacity at New Hope since 2011 and am currently teaching middle school math and English. My husband Mike is the campus pastor at Heritage Nazarene Chillicothe. Our four children, Elaina (6th grade), Michael (4th), Gabriel (2nd) and Erin (Kindergarten), have all been beneficiaries of the Early Learning Center and New Hope Christian Academy. I'm looking forward to connecting with more families this year!
Box Tops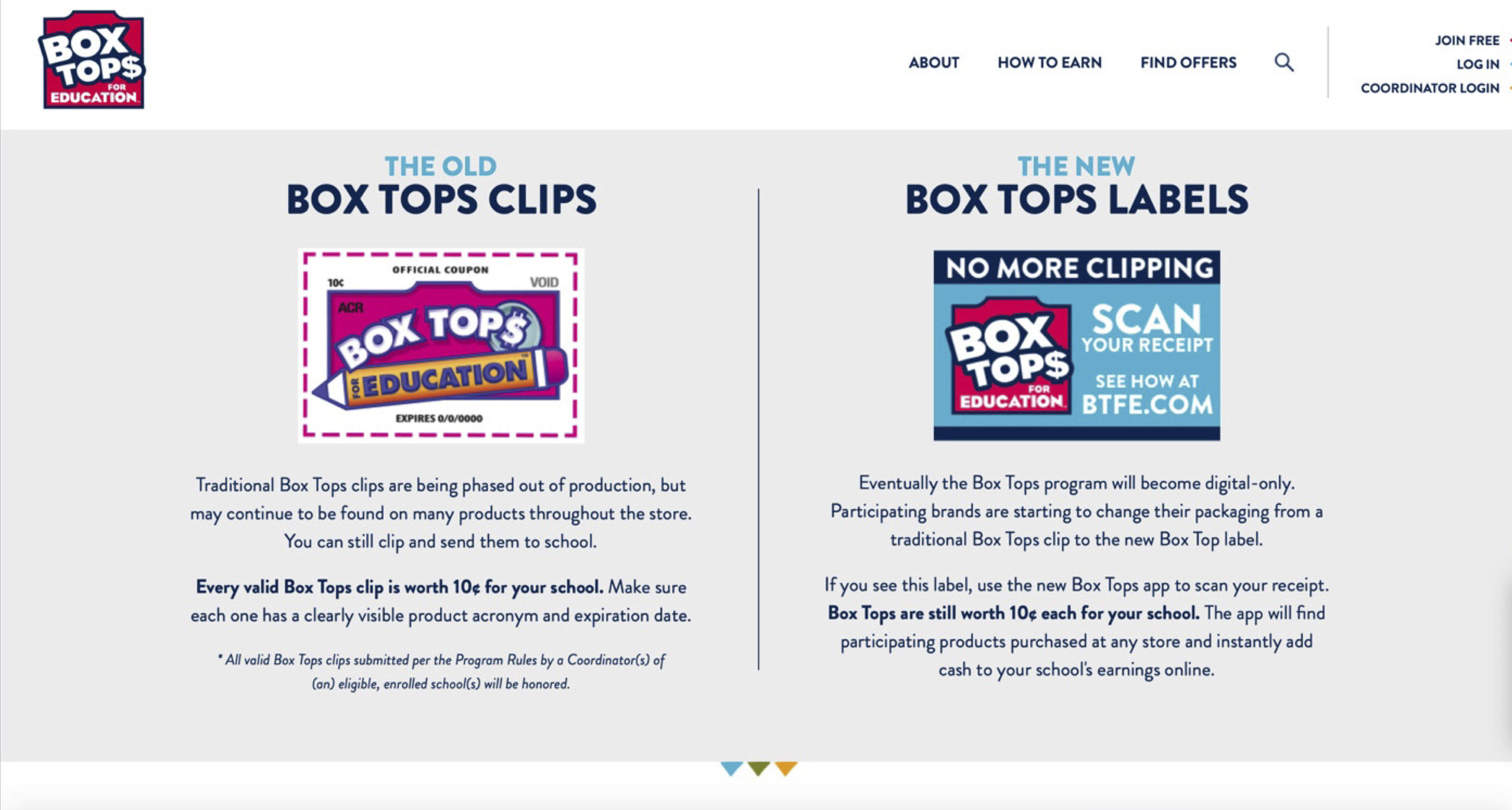 No more clipping. No more sending Box Tops to school. All you need is your phone. Download the ALL-NEW Box Tops app, select "New Hope Christian School" when prompted to select participating school, shop as you normally would, then simply scan your store receipts to find participating products. The app will automatically credit your school's Box Tops earnings online.
Twice a year, your school will receive a check and can use that cash to buy whatever it needs!
Traditional Box Tops clips are being phased out of production, but may continue to be found on many products throughout the store. You can still clip and send them to school.
Every valid Box Tops clip is worth 10¢ for your school. Make sure each one has a clearly visible product acronym and expiration date.
* All valid Box Tops clips submitted per the Program Rules by a Coordinator(s) of (an) eligible, enrolled school(s) will be honored.
Eventually the Box Tops program will become digital-only. Participating brands are starting to change their packaging from a traditional Box Tops clip to the new Box Top label.
If you see this label, use the new Box Tops app to scan your receipt. Box Tops are still worth 10¢ each for your school. The app will find participating products purchased at any store and instantly add cash to your school's earnings online.
For more information go to BoxTops4Education.com