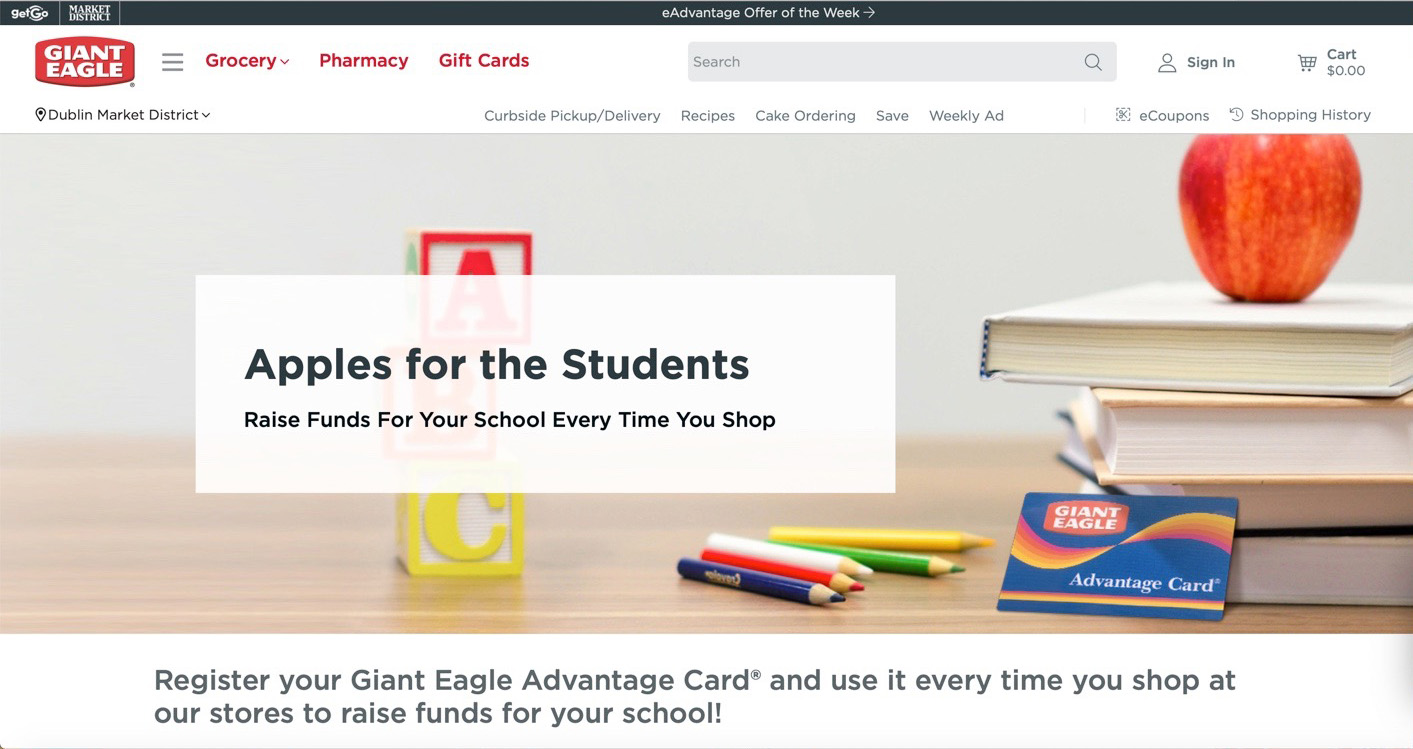 How the Program Works
Make the most out of this one-of-a-kind educational award program! Simply register your Giant Eagle Advantage Card with Apples for the Students and use it each time you shop at Giant Eagle to earn points for your school. Earning points is simple! With every scan of your registered Giant Eagle Advantage Card at the cash register, points are automatically credited to your selected school.
It's Easy to Register!
Sign in to gianteagle.com or create an account.
Register your Giant Eagle Advantage Card® online.
Visit the My School Programs page and enter the school code #5925. You can also register to earn points for more than one school!
You're done! Be sure to encourage your family and friends to register, too.